Sweet Potatoes With Umami Tahini
Feel how these Sweet Potatoes with Umami Tahini Sauce melt in your mouth and pair the combo with all your grilled proteins this summer. 
Ingredients:
✓2-3 sweet potatoes, washed.
✓Two tablespoons of ghee (melted).
✓¼ cup well-stirred tahini
✓2 to tablespoons freshly squeezed lime juice,  
✓Two tablespoons of gluten-free low sodium tahini
✓One teaspoon of sesame oil
✓One clove of garlic, finely grated and seasoned with a pinch of salt
✓Salt and black pepper to taste
Toppings:
✓One tablespoon of black sesame seeds
✓ Flaky sea salt for serving.
✓Scallions or chives.
Instructions
✓Place the sweet potatoes in the steamer (Avoid using the ceramic tray and place the potatoes directly on the metallic rack).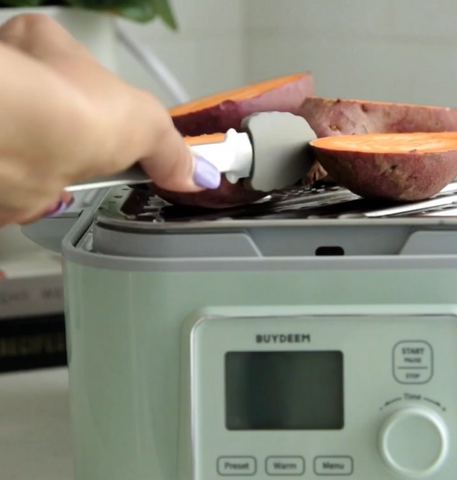 Fill the steamer with water to the maximum level.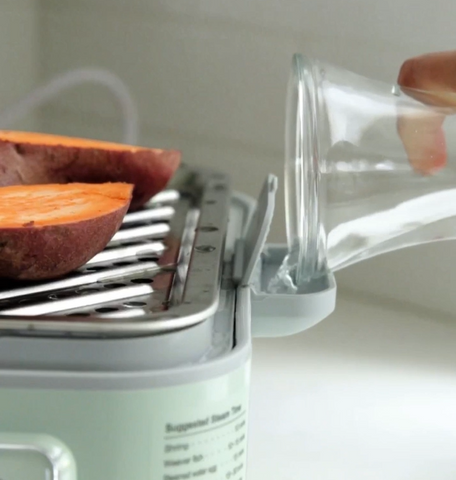 Cover and steam until potatoes are completely tender, 45 to 60 minutes. (the potatoes should be soft all the way through.)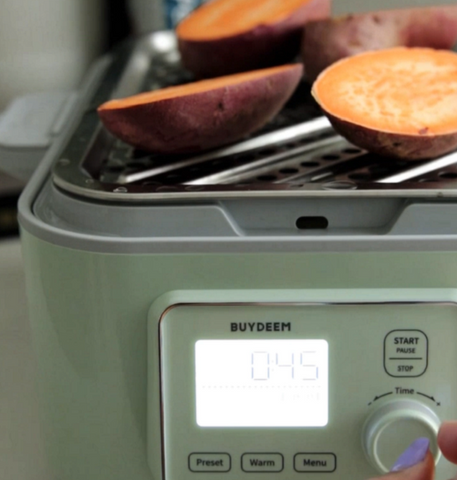 ✓Next, whisk the ghee, tahini, lime juice, soy sauce, sesame oil, and garlic in a small bowl until smooth.
✓Taste and adjust the seasoning with salt, pepper, and lime juice.
✓Use tongs to transfer the sweet potatoes to a large plate or platter, season with flaky salt, spread tahini butter generously, top with sesame seeds, and serve immediately with lime wedges.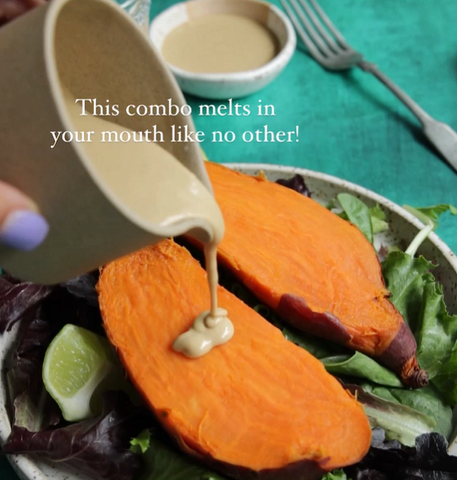 Liquid error (sections/article-template line 82): Could not find asset snippets/social-sharing.liquid